Self-laundry(coin)
Wash your bedclothes comfortably! Wash and dry at once!
Clean laundry,
self-laundry (coin wash) service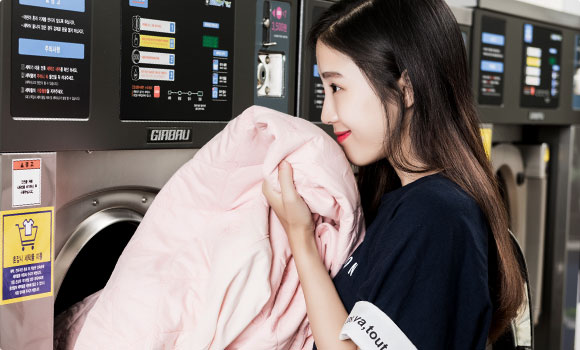 Meet our self-laundry(coin wash) service
It takes only 60 minutes from washing to drying
Self-laundry(coin wash) service is available at <Cleantopia + Coin Wash> and <Coin Wash 365> stores
Self-laundry

service(coin wash)

With a large capacity, you can do a week-awaited laundry at once Possible to wash 2 bulky blankets at once! Available for beauty salon, sauna laundry as well as group laundry service

30minutes quick-drying service makes soft and dry laundry in the rainy season and in the winter, with Cleantopia's coin wash service!

Free automatic detergent and fiber softener! With reasonable price Enjoy Cleantopia's coin wash laundry service
Trustworthy

Cleantopia Coin Laundry

We are keeping our washing machines and dryers clean Cleantopia cleans the machine every day. Don't worry about hygiene with Cleantopia!

Detergent & Fiber Softener Information CJ Lion Beat Dream Fluid Detergent LG H & H Saffron Fiber Softener
The cool laundromat! Washing and drying in one place!
Please come
to Cleantopia coin wash blog ~
Cleantopia Self-Laundry(coin wash) Service
Listen to the stories of our customers who already experienced our service